Streetwear has taken the fashion world by storm, and women's streetwear pants are no exception. These pants, often characterized by their relaxed fit, bold prints, and unique cuts, are a staple in any fashion-forward wardrobe. Streetwear Pants for Women offers a stylish and comfortable option whether you're hitting the skate park, heading to a music festival, or running errands around town. we'll explore the history of women's streetwear pants, discuss the latest trends, and provide tips on how to style them for any occasion. So, whether you're a seasoned streetwear enthusiast or just dipping your toes into this fashion trend, read on for everything you need to know about women's streetwear pants.
Types of Streetwear Pants for Women
There are many types of streetwear pants for women, each with its characteristics and advantages. Here are some of the most popular ones:
Cargo pants:
Cargo pants are loose-fitting pants with multiple sides, front, and back pockets. They are usually made of durable and comfortable materials, such as cotton or nylon. Cargo pants are great for streetwear because they are practical, functional, and edgy. You can pair them with crop tops, t-shirts, hoodies, or jackets. You can also accessorize them with belts, chains, or sneakers.
Wide-leg pants:
Wide-leg pants have a wide cut from the thigh to the ankle. They are often high-waisted and cropped at the ankle or above. Wide-leg pants are perfect for streetwear because they are chic, trendy, and flattering. You can match them with fitted tops, bodysuits, bralettes, or blazers. Add some heels, boots, or sandals to complete the look.
Sweatpants:
Sweatpants are pants made of soft and cozy fabrics, such as fleece or cotton. They are usually elasticated at the waist and ankles. Sweatpants are ideal for streetwear because they are comfy, casual, and relaxed. Mix them with crop tops, tank tops, sweatshirts, or denim jackets. You can also spice them with jewelry, hats, or sunglasses.
Leggings:
Leggings are pants made of stretchy and tight-fitting fabrics, such as spandex or polyester. They are usually low-waisted and long. Leggings are suitable for streetwear because they are sleek, sexy, and sporty. You can combine them with oversized tops, sweaters, cardigans, or coats. You can also enhance them with some sneakers, boots, or flats.
A Blend of Comfort and Style
Women's streetwear pants truly represent a blend of comfort and style. They are designed with a relaxed fit for liberty of activity, making them perfect for active lifestyles. At the same time, their bold prints and unique cuts make a fashion statement that is hard to ignore. Streetwear pants for women come in various styles to suit different tastes. There's something for everyone, from cargo pants with multiple pockets to joggers with cuffed ankles. Using other materials like denim, cotton, or synthetic blends also adds to the versatility of these pants. Moreover, streetwear pants can be styled in numerous ways. Pair them with a cropped hoodie for a casual look, or dress them up with a blazer for an edgy twist on business casual. The possibilities are endless.
Variety of Cuts and Fits
Women's streetwear pants come in various cuts and fits, catering to multiple body types and personal styles. Here are some popular options:
Joggers: These are characterized by their elastic or cuffed ankles and loose fit. They're perfect for a casual, laid-back look.
Cargo Pants: Known for their multiple pockets, cargo pants are both stylish and practical. They often have a more relaxed fit.
Wide-Leg Pants: These offer a retro vibe and are often high-waisted, providing a flattering silhouette. They're a great way to make a bold fashion statement.
Skinny Fit: Skinny streetwear pants are also available for those who prefer a more fitted look. They're often stretchy for added comfort.
Cropped pants cut just above the ankle for a trendy look that's perfect for showcasing your favorite sneakers. You can find each style in various materials and prints, allowing you to choose the perfect pair of streetwear pants that express your unique style and personality.
Versatility Beyond the Streets
While the term "streetwear" might suggest that these pants are only suitable for casual, urban settings, the reality is that women's streetwear pants offer versatility that extends far beyond the streets. Their unique blend of comfort and style suits them for various occasions and settings.
Workplace: With the right styling, streetwear pants can be worn in more formal settings like the workplace. Pair them with a crisp white shirt and a blazer for a look that's both professional and stylish.
Social Events: Streetwear pants can be dressed up or down to fit the occasion, whether brunch with friends or a night out. Pair them with a crop top and heels for a sophisticated look.
Outdoor Activities: Thanks to their comfort and durability, Streetwear pants are also great for outdoor activities like hiking or camping.
Home: Their comfort makes them perfect for lounging at home.
Fitness and Sports: Certain streetwear pants, like joggers, are also suitable for fitness activities.
Building the Perfect Streetwear Look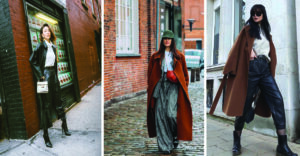 Building the perfect streetwear look with women's streetwear pants involves a mix of personal style, current trends, and a dash of boldness. Here are some tips to help you create your unique streetwear style:
Choose Your Pants: Choose a pair of streetwear pants you love. Consider the cut, fit, material, and print when selecting.
Top It Off: Pair your pants with a top that complements them. This could be a graphic tee, a cropped hoodie, or a stylish blazer. Streetwear is all about expressing individuality, so feel free to mix and match various styles.
Sneakers complete streetwear looks, emphasizing the importance of footwear. High-tops, low-tops, chunky sneakers – the choice is yours. Alternatively, you can opt for boots or heels for a more edgy look.
Accessorize: Accessories can take your outfit to the next level. Think hats, sunglasses, chunky jewelry, and even statement belts.
Layer Up: Layering is a critical element of streetwear. Try layering your outfit with a denim jacket or an oversized cardigan.
Be Bold: Streetwear is all about boldness and self-expression. Feel free to experiment with different colors, prints, and styles.
Remember, the key to perfecting your streetwear look is confidence. Wear what makes you feel good, and let your personality shine through your style.
Streetwear for All Seasons
Here's how you can style them throughout the year:
Spring: As the climate starts to heat up, opt for lighter fabrics and pastel colors. Pair your streetwear pants with a cropped tee and a lightweight jacket for those cooler spring days.
Summer: In the heat of summer, go for breathable fabrics like cotton. Pair your streetwear pants with a tank top or a bandeau for a relaxed, casual look. Don't forget your sunglasses!
Autumn: It's time to bring out the warmer fabrics as the leaves fall. Pair your streetwear pants with a cozy sweater and a beanie for a stylish autumn look.
Winter: In the colder months, layer up! Wear your streetwear pants with thermal leggings underneath for extra warmth. Pair them with a long-sleeved tee, a hoodie, and a puffer jacket to stay warm and stylish.
Sustainable Streetwear
Sustainability concerns are rising within the fashion industry, and streetwear is no different. As clients become more conscious of the environmental influence of their clothing choices, many are seeking sustainable options. This has led to the rise of sustainable streetwear, a movement combining streetwear's edgy aesthetics with environmentally friendly manufacturing practices.
Sustainable streetwear brands prioritize using eco-friendly materials like organic cotton, hemp, and recycled fabrics. They also focus on ethical manufacturing processes, ensuring proper salaries and safe working conditions for their workers.
Conclusion
Streetwear pants for women are a must-have item for anyone who loves streetwear style. They are versatile, comfortable, and stylish. You can wear them with different tops, jackets, shoes, and accessories to create your unique streetwear look. Whether you prefer cargo pants, wide-leg pants, sweatpants, or leggings, you can find them online at some of the best sites that offer streetwear pants for women in 2023.